i had an absolutely wonderful time at the concert celebrating sweden's national day. yey for free concerts!
after buying some huge swedish flags to wave around, cassandra and i ended up front row center (hehe) despite arriving fairly close to when they were letting people in. it was really hot and sunny, but it has been every time i go see a show outdoors at the stockholm stadion, and i'd rather this than rain so... it was fine.
i was surrounded by 15-year olds, haha.. yey. but we had fun and soon enough the show was on. i was really thrilled to get to see a small performance by anneli alhanko, a gosh darnit prima ballerina asoluta i've been wanting to see since i was a kid. she was lovely! also, they had a really nice medley of various famous operas that kicked ass.
there was lots of flag waving, lots of pretty good performances by swedish artists (including my lovely håkan hellström, aww!), and we finished everything off with everybody singing along with the swedish anthem (considering there were 20-25,000 ppl there, it was LOUD!). really fun stuff and.. did i mention
free
? hehe.
i'm leaving for tiny town in 7 hrs and don't have time to get picky about things, so i'm posting my entire batch of photo's i like that i took tonight. it's, like 28 pictures, mostly of artists you don't know because they're swedish but... eh, it's my diary, haha. you don't have to click, but are welcome if you feel like it, and håkan + andreas jonsson are kinda hot... :)
cin cin!!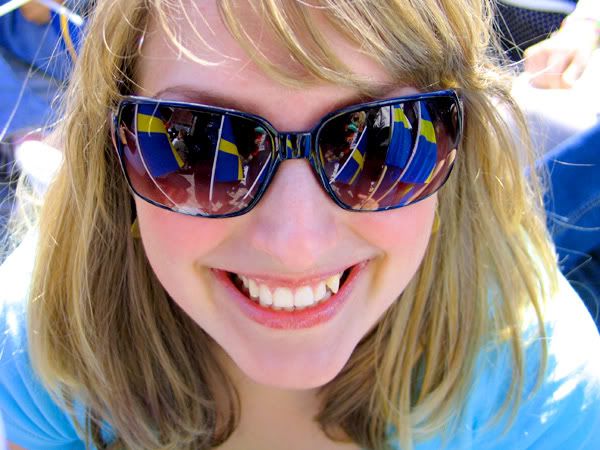 cassandra and our flags - we had, like, 6 flags, haha...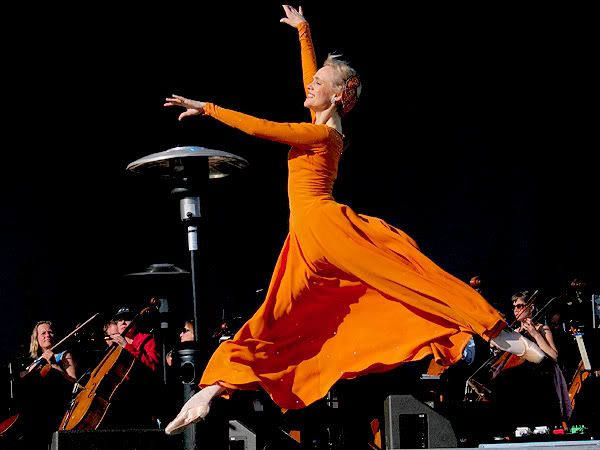 anneli alhanko!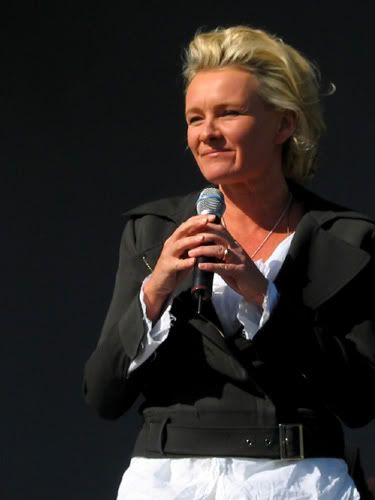 eva dahlgren! she's awesome. she's married to a lady called evfa. eva & efva, bwa ha ha! :)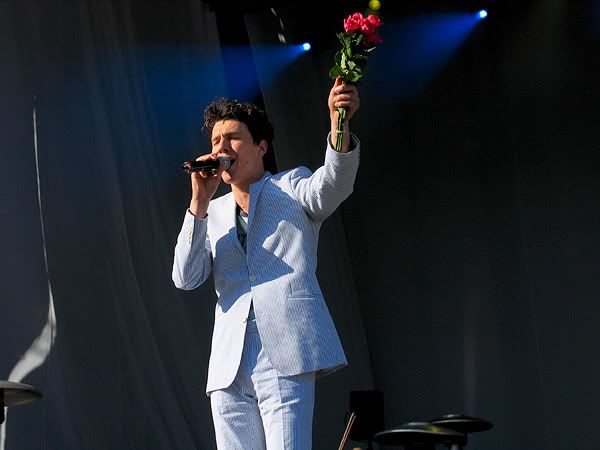 håkan hellström! aww, i've missed håkan. he's still so adorable.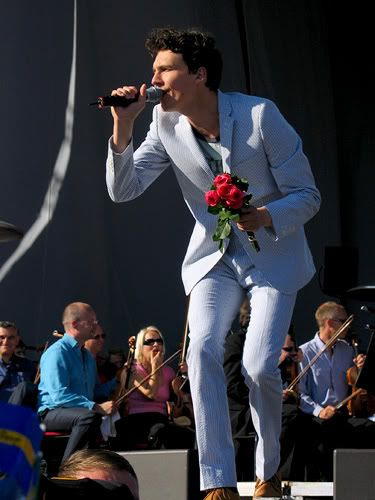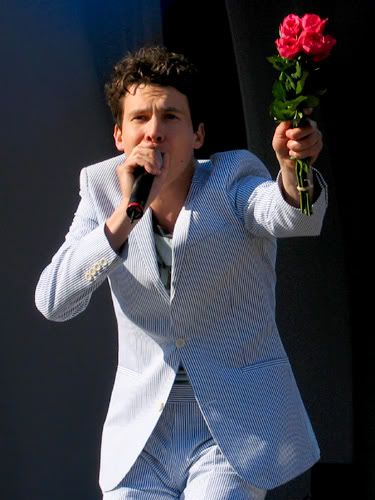 aww, flowers, for me? you shouldn't have, hahaha.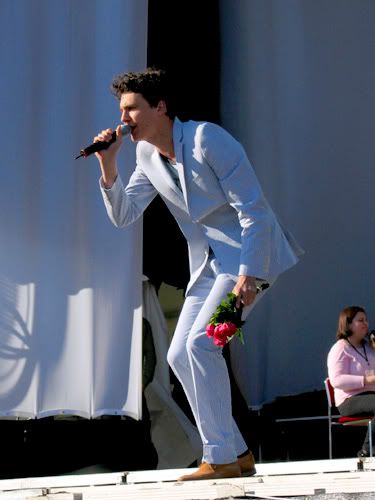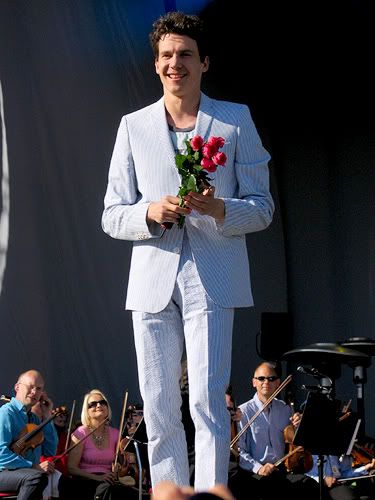 you have no idea how insane the crowd gets for håkan. i almost lost my voice screaming along with the kids, hehe.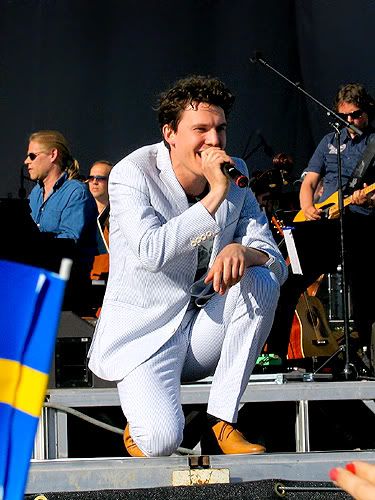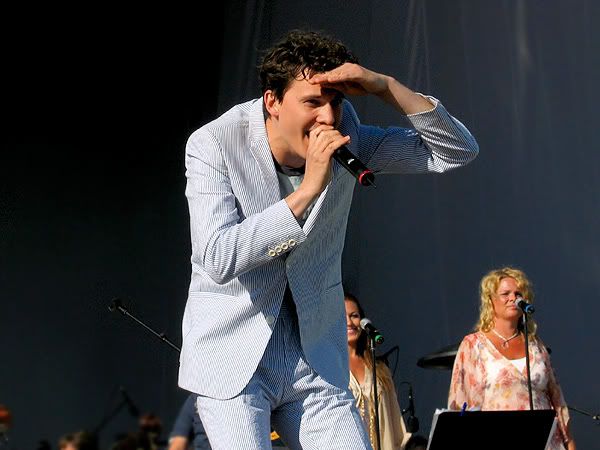 haha, artists love this shit - the photo i took of
dave gahan
doing this is a bit hotter, though, but mebbe if håkan too lost the shirt. whaaaaaat? like i'm _not_ shallow? pfft!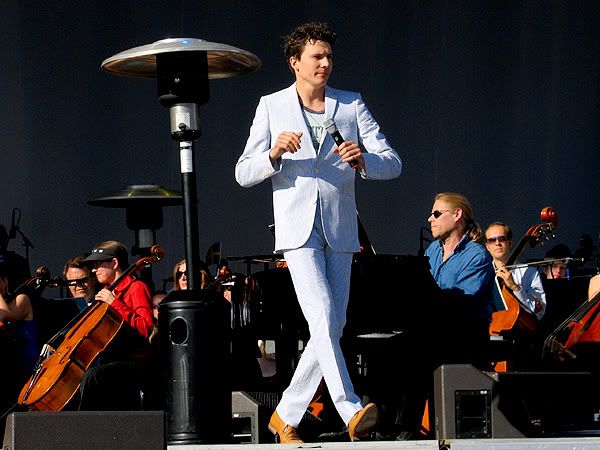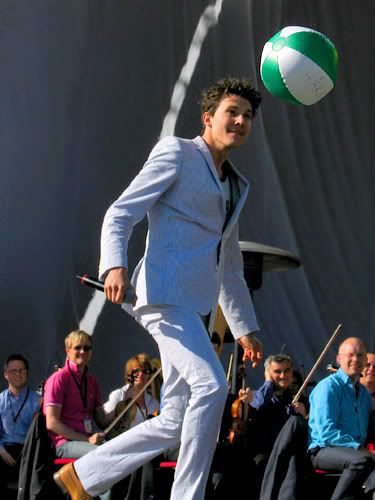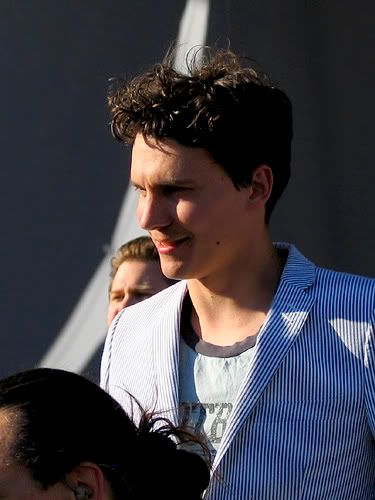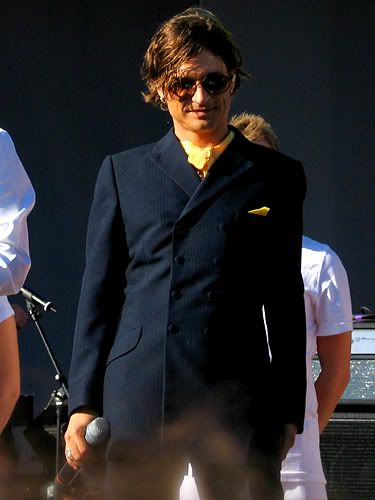 andreas jonsson - hot, even rocking the lohan tan orange...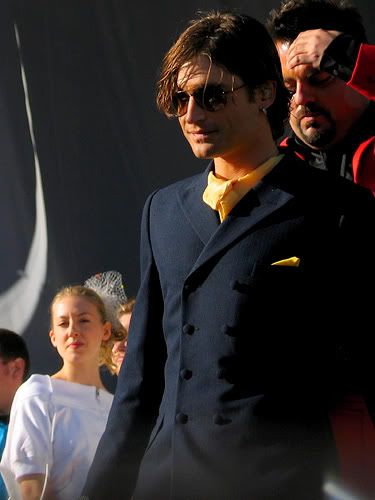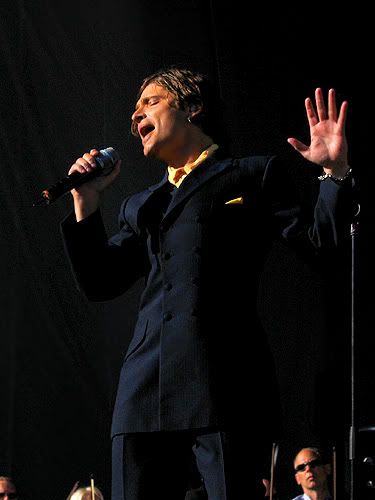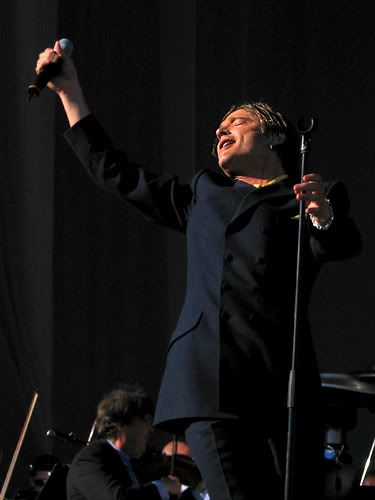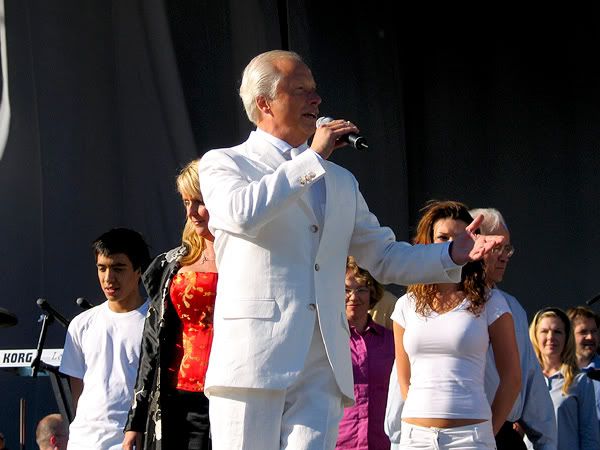 loa falkman... (opera/actor dude)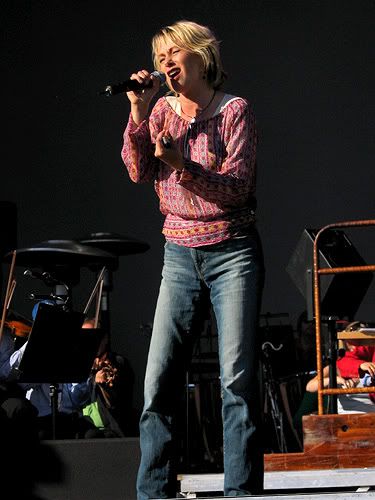 louise hoffsten does kinda bluesy rock. eh, not great, not bad... good performer. hrm.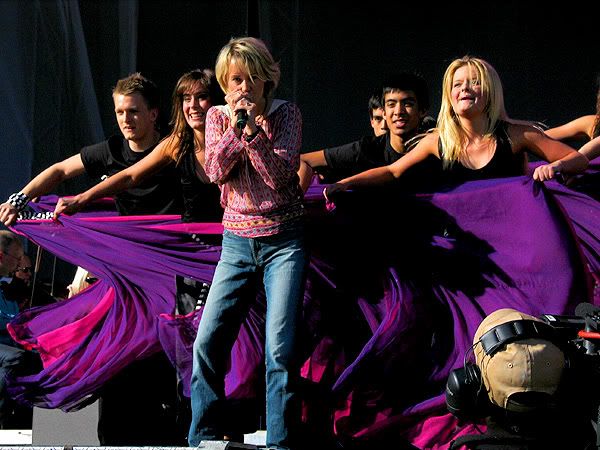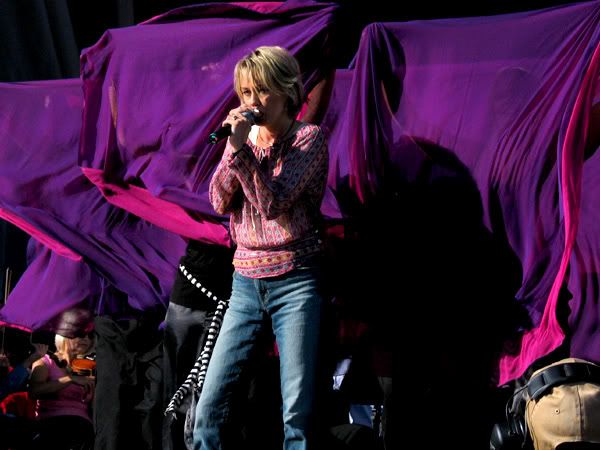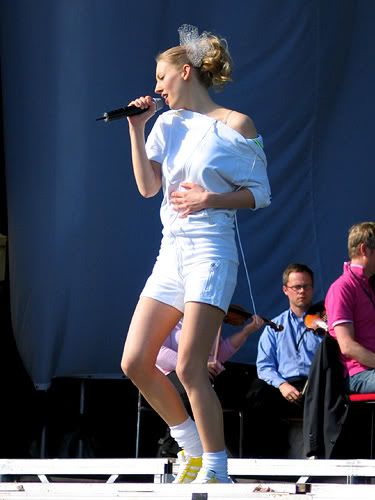 veronica maggio - poor girl had really bad stage presence and her fashion sense... well. still, she might improve.. or not.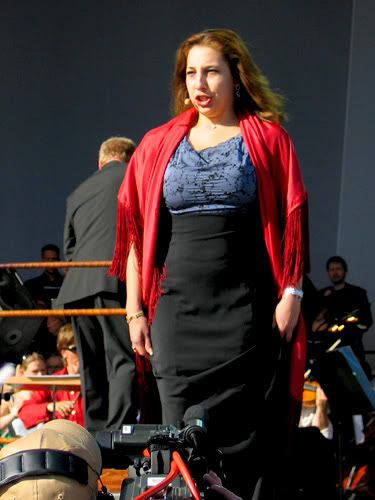 opera chick!
opera ppl doing a bit of carmen, wee!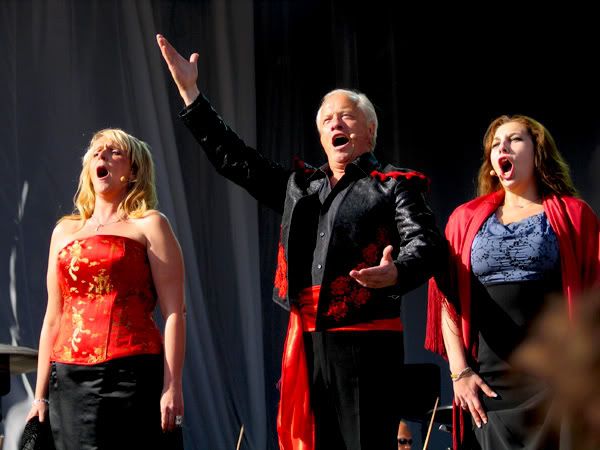 opera people pretty much screaming their heads off..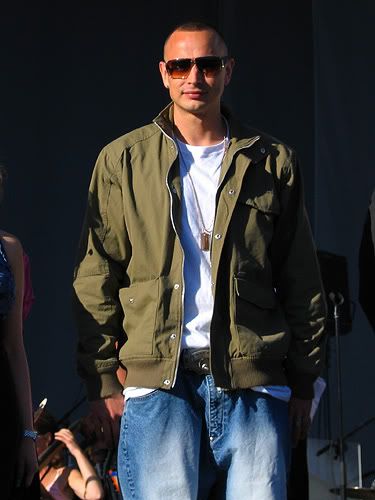 swedish crap "rapper" petter... d'oh.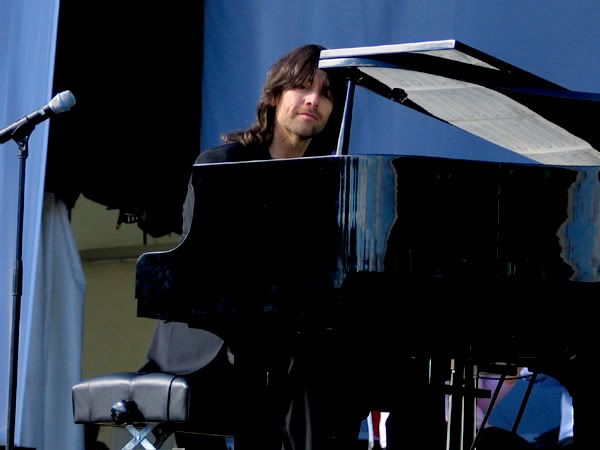 piano man robert wells. yey, piano. :)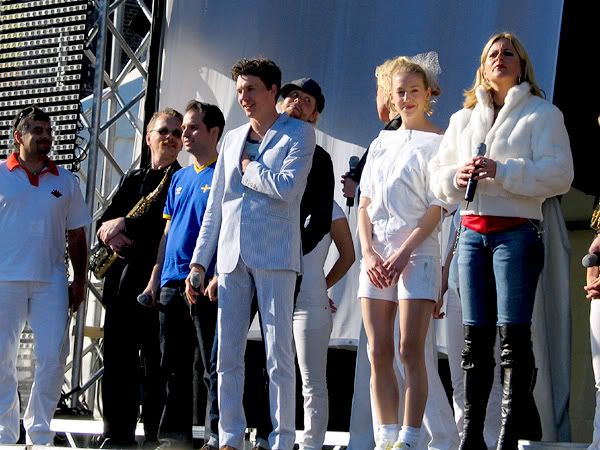 bye bye, håkan, and his beating heart! hehe.
okay. aaaaalll done!