it was really strange to be back in the tiny tiny town with cassandra. all through march, all we saw was snow, snow and more snow. we really dreaded this return. we really shouldn't have - the town shocked us by having turned into a completely green and gorgeous haven that we instantly fell in love with.
naturally, our boss changed her mind so we're not to spend the rest of june there as originally planned, so these three days are all we had. we made sure to make the most of it, taking hour long walks every day and treating it all like a bizarre paid vacation.
so, obviously, must post pictures. this is part one of two - i may be too stubborn to properly size photo's smaller than what i have, but this computer has 1280 x 1024 resolution - they look smaaaalll to me, hahaha.
cassandra stares at the spot where we made snow angels just barely 2 months ago! the snow was so deep it reached our thighs, and now the weeds are almost taller than her.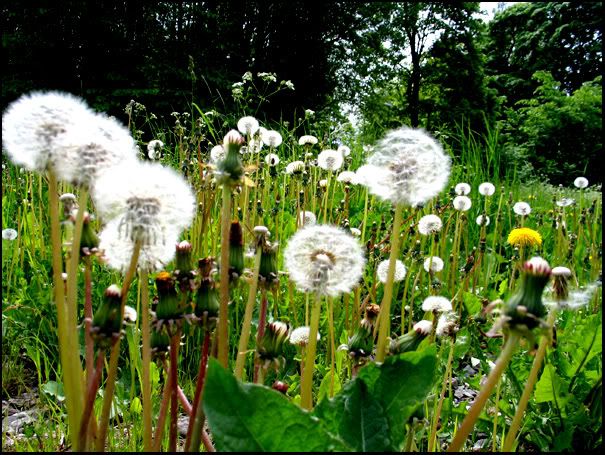 i can't believe the dandelions are already on their way out, they just got here. :o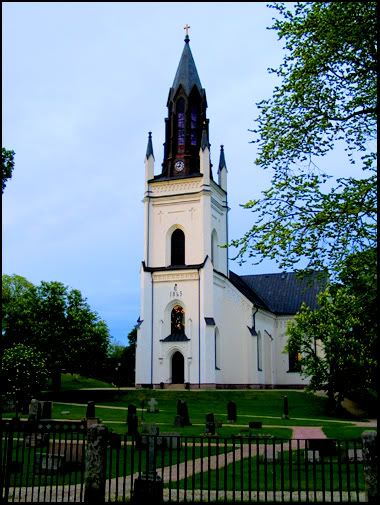 the pretty church and cemetary we lived across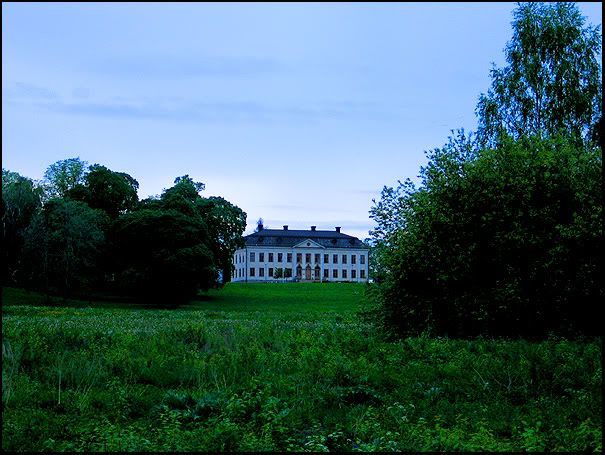 this is a school for lumberjacks. sort of. oh, okay - lumber brokers. seriously! haha.
we found the most gorgeous "road" ever.
swedish jungle! the purple stuff is one of the maaaany lilac trees in bloom right now.
argh.
anja
, kill me now, please. i've lost my mind completely. 8(
some sort of tiny power plant thingy
if ppl carry their canoes and boats entirely covering their heads, how are they to see this sign?!
okay, i'm not checking for people under that! :o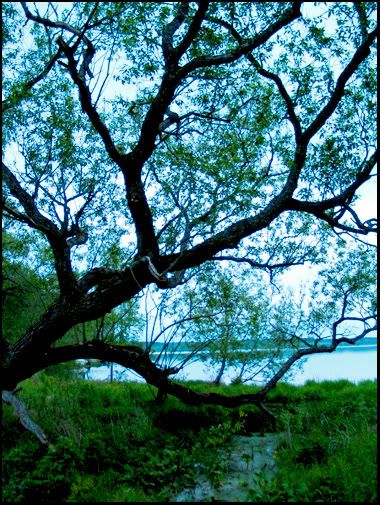 bigass tree making it feel all swampy and not-sweden. very creepy.
bonus shot - we got to revisit our favourite skinnskatteberg restaurant where the adorable people running it totally remembered my insane love for their fried potatoes. they would serve me fried potatoes with
anything
, including as a side to pizza. :o lovely people. if you're ever in town, which i doubt you'll
ever
be, amores is the place to eat!