had sooo much fun! after looking like demented fanatic twins all day (we wore the same shirts and matching ribbon bows in our hair), i finally got to see the game outdoors with cassandra and tons of other people. crazy fun! sweden - england: 2-2! yeyyyy!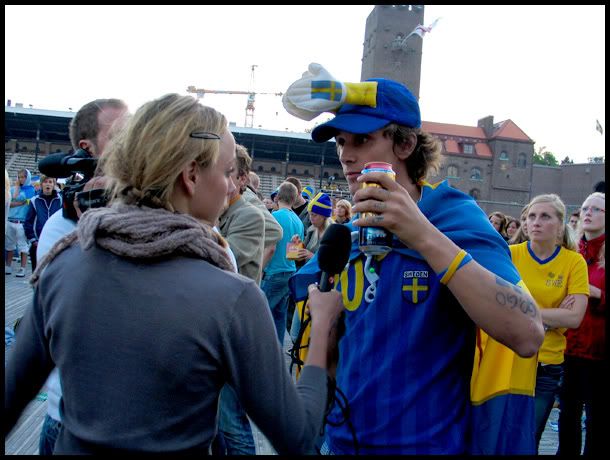 cute fan boy being interviewed. body paint, silly hat, soccer shirt, cape made out of a swedish flag and a huge can of beer ...yeah, totally decked out right, haha. he almost knocked me to the ground when lunging to hug me during sweden's last goal when everybody was hugging strangers wildly, haha.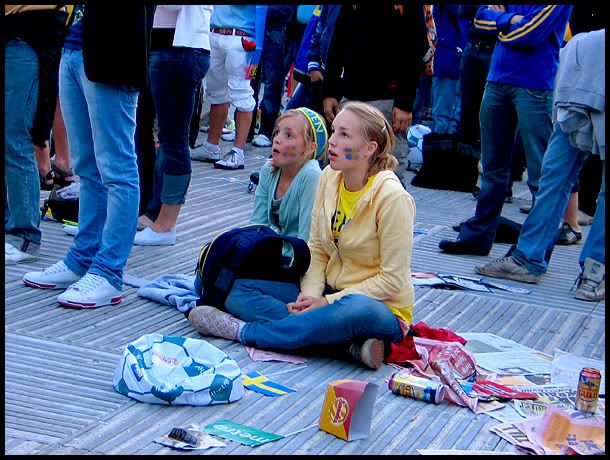 i just really liked this picture. :) they're so concentrated amidst all the soccer trash.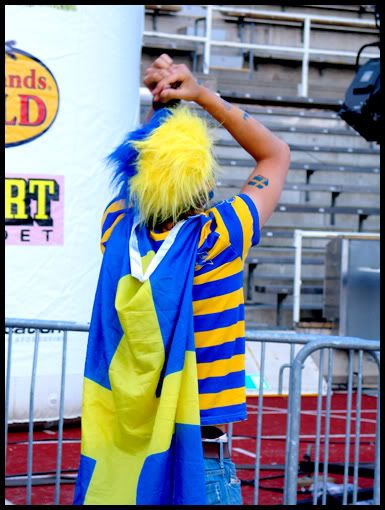 fuuuuuuuuuuuuuck england scored.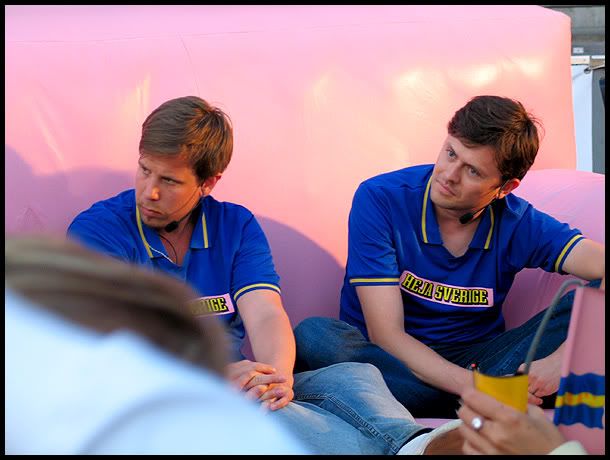 my very favourite swedish tv-personalities, filip & fredrik, during half-time.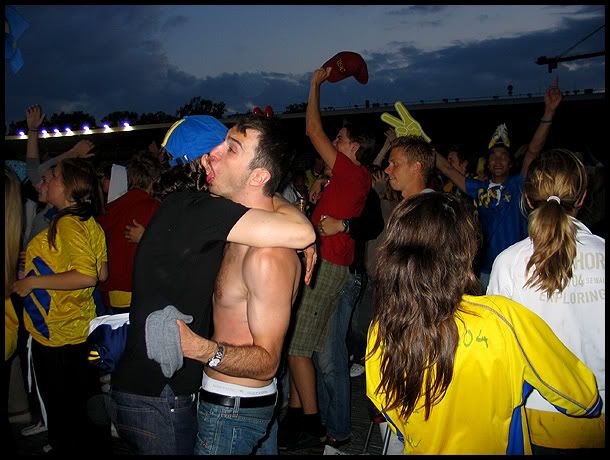 GOOOOOOOOOOOAAAAAL!!!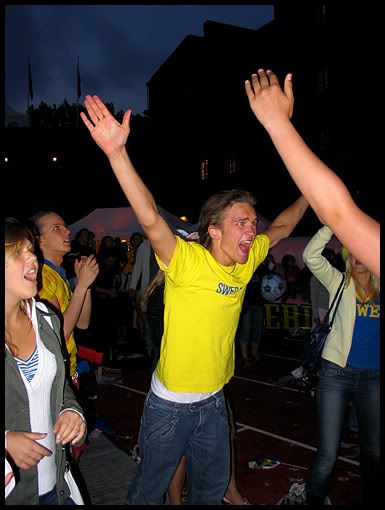 yeeeeeeeeeEEEEEEEEEEEEeeeeeeeeeeeaaaaah!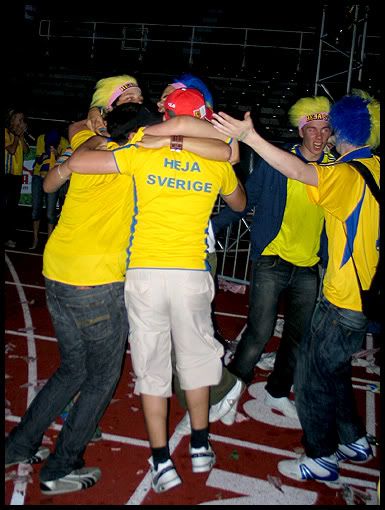 sports and beer and goooooooooals makes boys very touchy-feely, haha.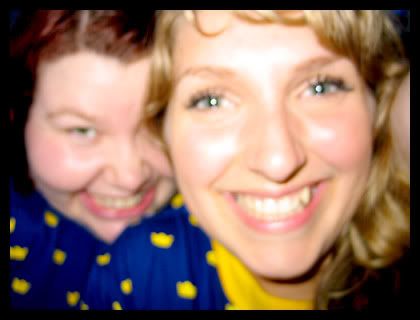 ...and it made cassandra and me equally very, very silly. heheheh.
now if you'll excuse me, i need go get some water. i'm a bit drunk and tired and my throat is sore from screaming so much. thank goodness i don't start work until noon tomorrow. cin cin!! :D