wee, i saw
midlake
and am happy to report it was a really good show. it's always iffy going to shows where you only know one or two songs by the band, but i'm really glad i went because, well, now i wanna listen to more than just "roscoe". :)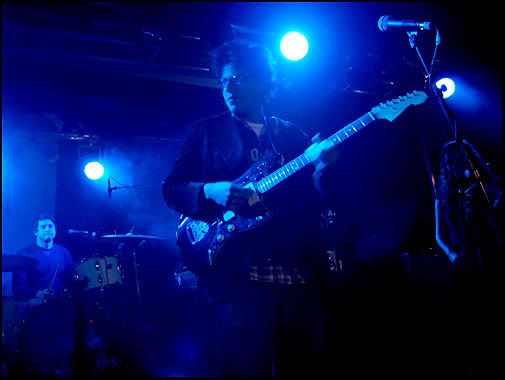 opening act robert gomez. he was.. okay. i have a feeling his music works better on a cd than live. he did say he was kind of sick, so i'm not going to judge him too harshly. just not my cup of tea.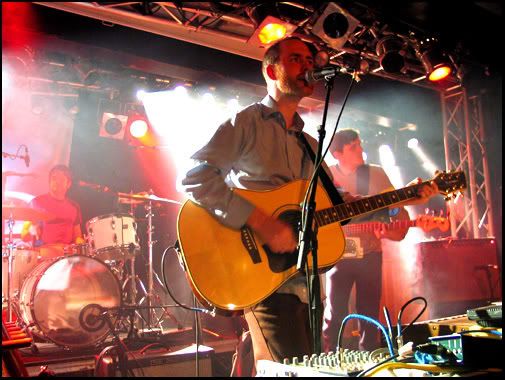 midlake! they were good on stage, except half the band have that thing where they contort their face and bodies enormously when they play, and i always have to make sure i don't laugh at them.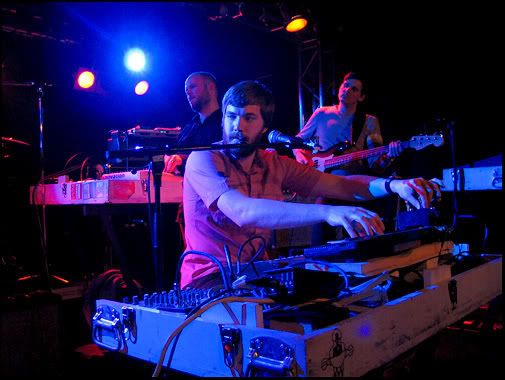 this guy looked sooo much like jimmy fallon with a beard. and look at the other two bobbing their heads before contorting their faces intensely.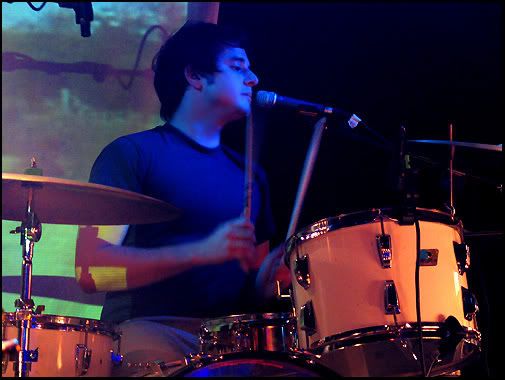 suuuuuuuper cute drummer! after the show i happened to hang around a bit while the band signed the cd booklet for my friend, and the drummer came by and i almost giggled out loud: he looks a LOT like elijah-frodo. hee. tiiiiiny. but cute! hahahah.