wee! having a lovely easter weekend. we're currently snuggled up in a very cozy hotel room in malmö, enjoying a very lazy sunday while preparing to go to the second kent concert tonight. in a few hours, we're going out for a late lunch with our german friends, and then nicole should meet us up a bit later to come to the show.
on thursday, i brought marp home to ronneby. he managed to survive meeting my balkan dad and my driving all in one go - phew! unfortunately, dad wasn't feeling well, so we started the visit off by driving dad home and then going to mom's place to nap a bit.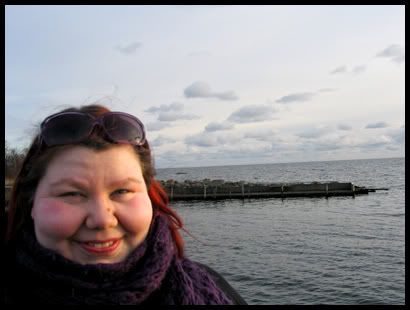 after a good rest, we spent most of the afternoon driving all over ronneby so i could show him around properly. i even took him to my aunt's house by the sea where i've spent time every summer. it was lovely seeing the sea again. sure, we have plenty of water in and around stockholm, but this is more familiar to me..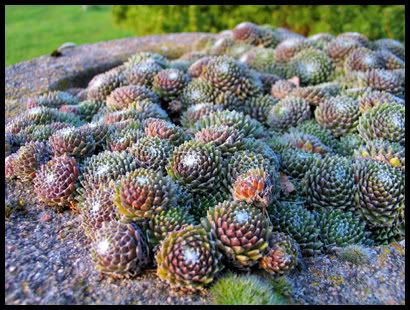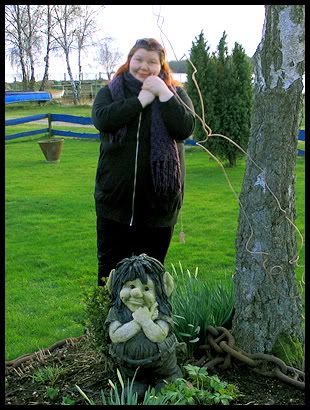 it would seem my aunt has a statue of me in their garden.... hahahaha.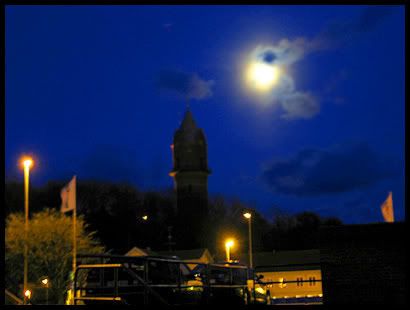 we ended the day with a chilly walk around downtown ronneby. i love our old watertower. haha, i remember breaking into the watertower with some other kids back in the day... while we were up there, somebody opened the door and pretended to be the police, so we freaked out and went out onto the tiny, rusty ledge near the top to escape the poliiiice... aka an older kid who saw us breaking in and decided to have some fun with us, haha. that was so scary. :D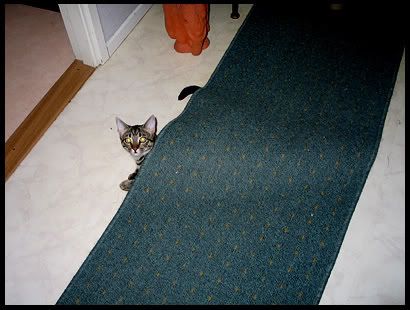 stella kitty is still adorable and very silly. she kept finding new ways to entertain. i wonder how many years of nagging it's going to take until marp gives in and agrees to take in a kitty. hehehe.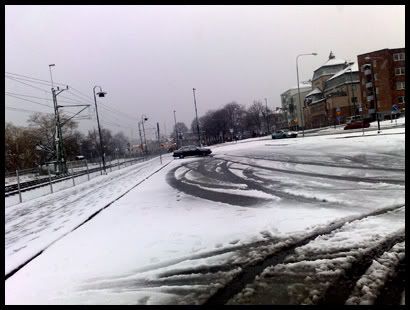 day two in ronneby was hoooorrible. the weather was just insane. rain and snow poured down. we still took the car off to grocery shop and man... even that short trip sucked. but the visit was still nice.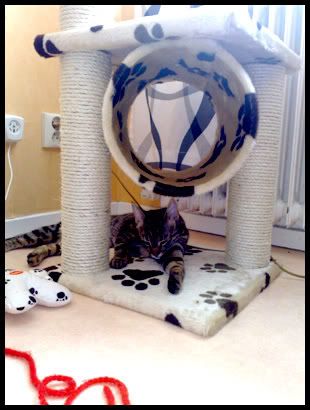 ...and stella really loved the scratch-n-climb cat tree i brought home from the store. it has another plateau on top that's not in the picture. hehe.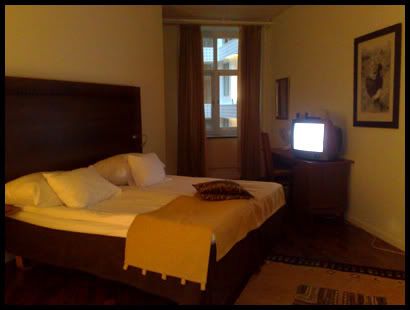 yesterday the weather had calmed down, and we hopped a train to malmö. we're staying at a very lovely clarion hotel at a really good rate thanks to my fabulous cousin. the hotel has a faux safari theme and is incrediby comfy and lowkey and enjoyable. this is the room we're staying in. yum! i'm currently lobbying hard for us to get a similar bed at home - this one is sooooo cozy.
it overlooks an indoors bar and lobby, which is really nice.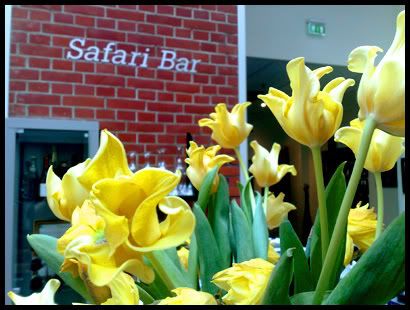 mmm, easter!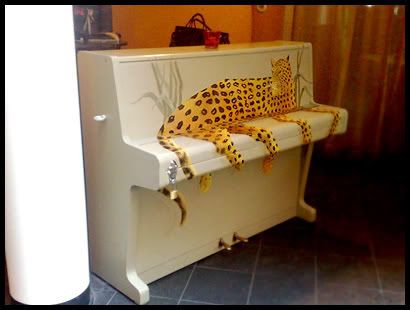 the awesome painted piano in the lounge!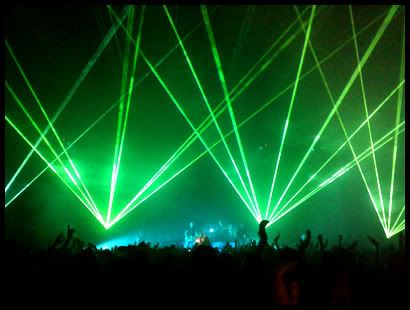 and a mobile phone piccie of the show last night. ah, kent. they delivered a very good show. can't wait to go again tonight. i might even bring my regular camera. we'll see.
tomorrow we go back home... oh well. :)