...had a pretty damn good time in oslo last night. hrm. :D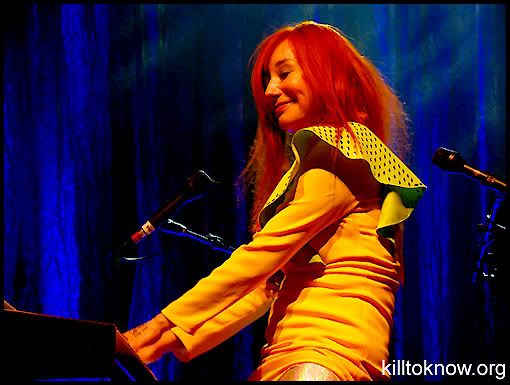 setlist:
* Give
* Body and Soul
* Cornflake Girl
* Crucify
* Space Dog
* Flavor
* Beauty Of Speed
* Sweet Dreams
* Spark
* Hotel
* Bells for Her
* Leather (solo)
* Gold Dust (solo)
* Lady in Blue
* Digital Ghost
* Glory of the 80's
* Talula
* Precious Things
* Strong Black Vine
* Raspberry Swirl (encore)
* Big Wheel (encore)
seriously. i was pretty sure i had most of the tori out of my system, but last night's show was
incredible
. lady kicked ass. and looked very old school tori, to my delight. not to mention it was a general admission show. :o
more pictures will be posted later. d'oh. as if you had any doubt. spark? amazing. hotel? still so much fun live. space dog = kick ass. very high energy show.
go tori. :D